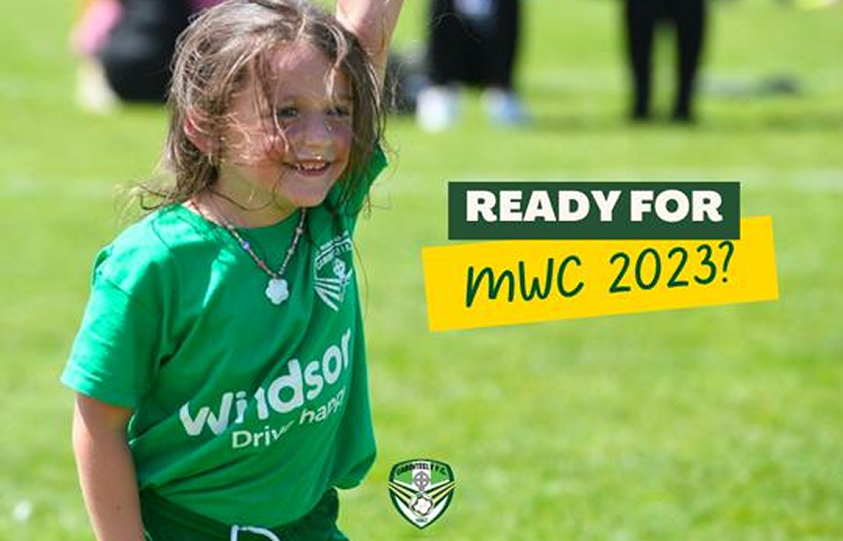 Ready for Mini World Cup?
We are gearing up for the much-anticipated Cabinteely FC Mini World Cup, starting Tuesday 06 June.
Set against the picturesque backdrop of Kilbogget Park, our youth soccer tournament promises to be an unforgettable experience for players, spectators, and soccer enthusiasts alike.
The Cabinteely FC Mini World Cup brings together young athletes from diverse backgrounds and skill levels, creating an atmosphere of camaraderie, competition, and sporting excellence.
Held annually, this tournament has become a cherished tradition in the local community, showcasing the passion and talent of budding soccer stars.
Throughout the tournament, children aged 5 to 13 will showcase their skills on the pitch, vying for glory and the chance to be crowned champions of the Cabinteely FC Mini World Cup.
As players from different clubs compete against each other, families, friends, and soccer fans from near and far will gather to witness the incredible talent on display, fostering an electric atmosphere and creating memories that will last a lifetime.
Join us at the Cabinteely FC Mini World Cup, where the world's future soccer stars take centre stage and the love for the game unites us all.
Let the games begin!