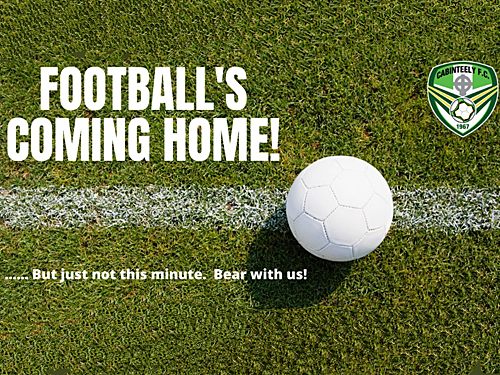 Training resumes, with precautions
The new sounds of summer are clearly obvious in the park this evening!
It's great to see that training has resumed out in Kilbogget this evening for all those who are secure in returning.
Please note that the following important protocols must be adhered to by all teams who wish to train:
Manages, coaches, players and parents MUST review the Return to Football documentation which we will circulate through the Age Group Co-ordinators (see the FAI protocols).
Teams that intend to train MUST inform Anthony Reddin (086 418 0062) of this by text, noting the dates and times on which you intend to train.
No training is allowed on the grass pitches; please use the normal off-pitch locations.
If you would like to schedule a game on a pitch (internal friendlies only until July 11), please get in touch with Anthony and he will schedule a slot with you. Slots are NOT confirmed until approved by Anthony.
All teams must fill in a training attendee list and email it to our club COVID Officer after each session/match.
The clubhouse will be open for use of toilet facilities ONLY. All other areas including dressing rooms are off limits.
Enjoy, at last!
Thank you for your cooperation with the above and welcome back to all.