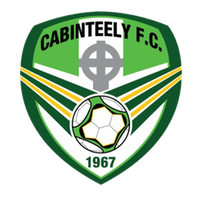 Cabinteely FC Press release – Appointment of Tony Richardson as Club Chairman
Cabinteely Football Club is delighted to announce the appointment of Tony Richardson as Club Chairman with immediate effect.
Tony has been involved with Cabinteely for 15 plus years, both as a coach and club treasurer for a period and is fully connected to the clubs DNA.
With a growing catchment and a unique positioning, catering for Cubs to Elite level football, the Club is committed to delivering an exceptional experience for players, members and fans across all levels.
This commitment will be underpinned with continued investment in talent and infrastructure and we greatly welcome Tony's involvement as we drive the club forward.