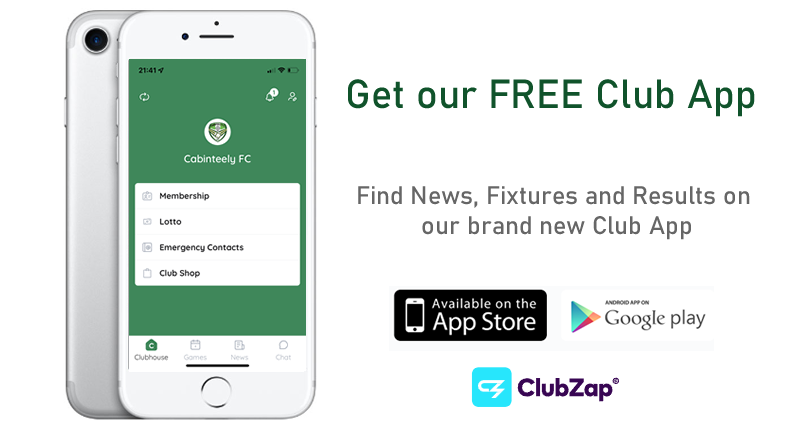 Download our new Club App
We are delighted to launch our new Cabinteely FC APP, in conjunction with ClubZap.
Download the APP to your mobile phone and access a range of features including;
1. Manage your child's club membership and pay online securely.
2. Get reminded of upcoming training sessions and games. You can even synchronise your calendar to it's automatically updated anytime a training session changes for your child's team!
3. Communicate with your child's manager in a private one-to-one way (no more WhatsApp notifications at 11pm!).
4. Accept or decline invites to attend training sessions and matches, privately.
5. Grandparents can 'follow' their grandchild's team, so they can keep up to date with match times, locations and results.
6. Catch up with all the club's latest news.
Download ClubZap for Cabinteely FC below