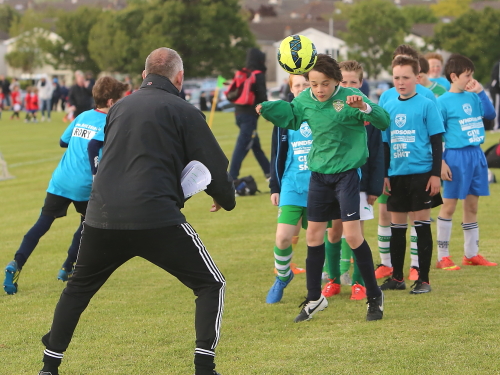 Book your Cabo Easter camp now
Plenty of football fun in store for you at Easter
Yes, the club will be running a couple of our successful Easter football camps in Kilbogget during the Easter school break, as follows:
Open to: Boys and girls, ages 6-13, (born 2014-2007)
Week 1: April 6-9
Week 2: April 14-17
Times: 9.30am to 2.30pm
Cost: €75.00 per player per week
Discount: €15.00 for a second child or a second week
Places are limited so, parents and guardians, if you'd like your child to attend please contact the club office without any delay for further information or book your place on-line at the above link.
Bookings are on-line only, so do select the above link or the button in the right-hand sidebar if you want to book places.
Something to help work off those extra Easter chocolate calories?