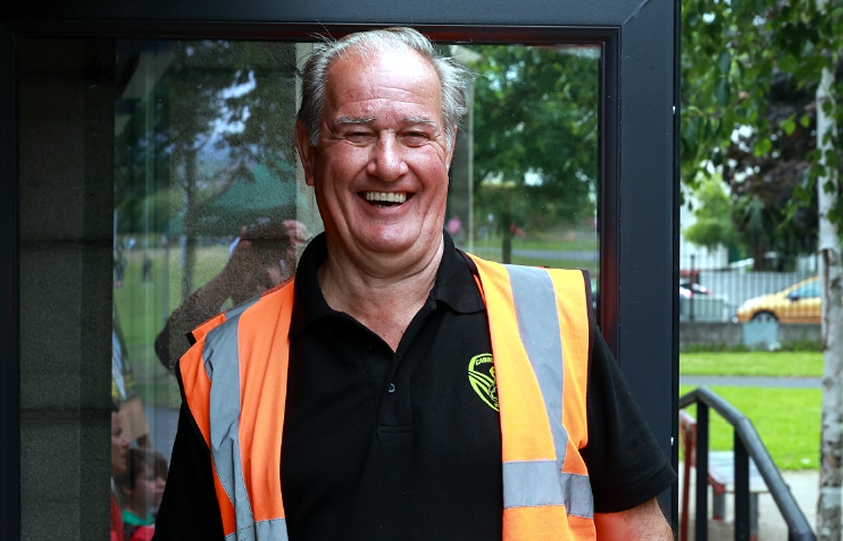 Gay Kinnear – A beloved community man
It is with heavy hearts and profound sadness that we mourn the passing of Gay Kinnear, a cherished member of the Cabinteely FC community.
Gay's unwavering commitment to our club and his selfless dedication to the betterment of our community has left an indelible mark that will never be forgotten.
Here are some words from Pat Finnerty, a fellow member of Cabinteely FC, who had the privilege of knowing Gay Kinnear:
"I have known Gay for all of my life. I first met Gay when he came to our house in Blackrock as a teenager helping his father with his milk round. I next met Gay when me came to work in McKenna's Electrical in Deans Grange as our stock controller. It was here that he first met his beloved Josephine. He then went to work in Beaver Electronics (Bosch) as their stock controller, and later he was seconded by Hitachi Tools in Glasnevin. All this time he was making a name for himself as a great centre half, along with Eddie Baker they forged a great football career in the Boro of Dun Laoghaire. Playing for clubs to many to list here. Referees knew Gay and Eddie by their first names.
Gay came to Cabinteely FC through Southside Partnership in September 2014 as a TUS participant as a groundsman and the interview ended up talking about football and regaling about players and neighbours we knew.
We were looking for help on Saturdays and Sundays with someone to meet and greet and direct visiting teams to pitches and facilities. We approached Gay and while we was a bit shy in taking up the role he fitted in like a glove. He was the face of Cabinteely FC every Saturday and Sunday. I know that staff in the clubhouse are going to miss Gay so much for his funny stories.
It's a pity he went so quickly because there were an awful lot of people who would have loved to do a "This is your Life" for him as he did for so many other past and present players he knew."
All at Cabinteely FC will dearly miss Gay's bright welcome on a Saturday and Sunday morning. Rest in Peace Gay.
For details of Gay's funeral arrangement please click here