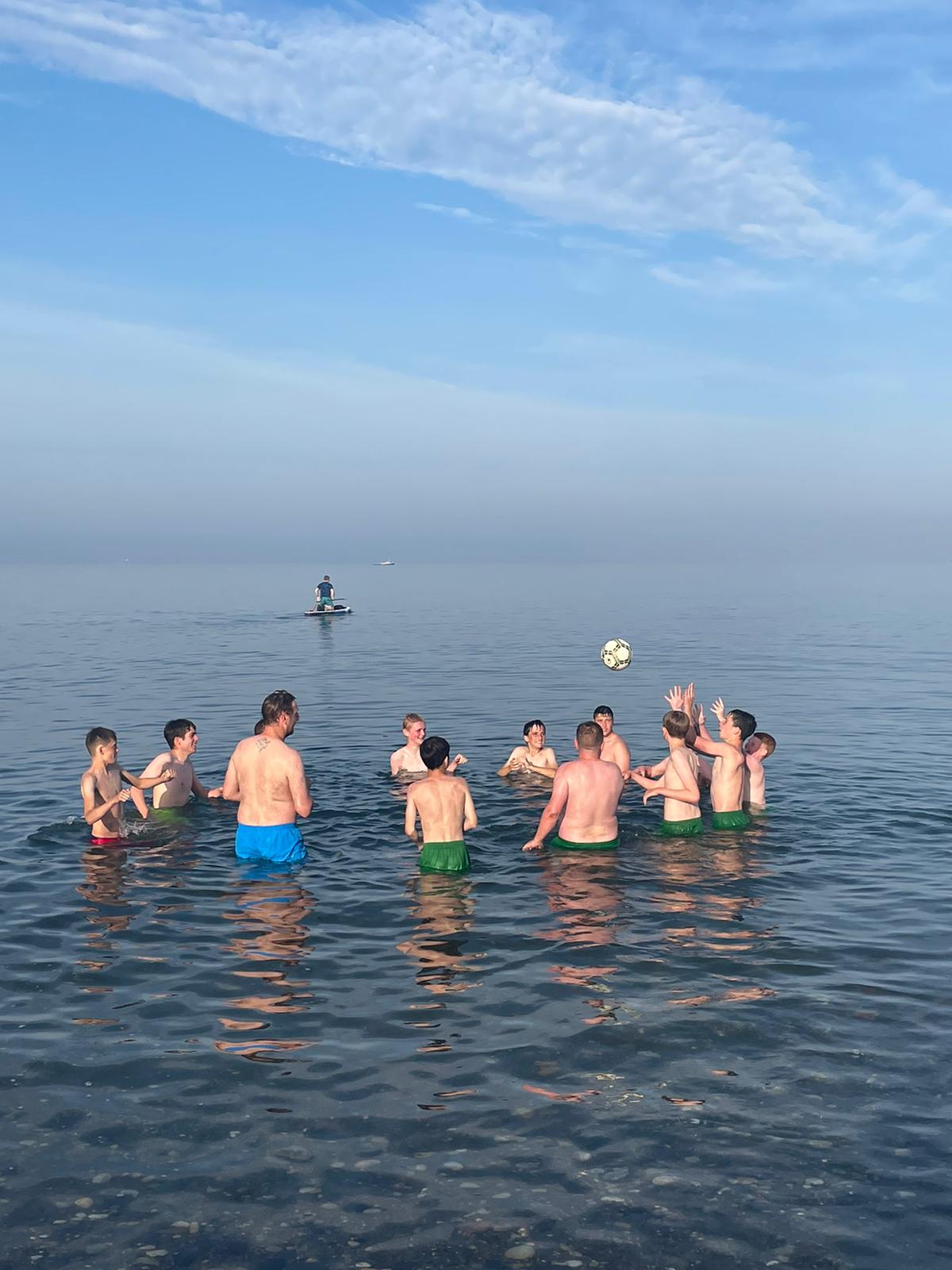 Cabinteely FC U15 Major take their pre-season to the streets
With a change of scenery to keep things fresh, Cabinteely's U15s major team took their pre-season to the streets of the borough.
The day began with a 4k run to reach Killiney beach, with some difficult hills to test the players fitness levels.  After a cool-down swim and some ball work in the Irish sea, they completed their challenging day with another 4k run back to the Cabinteely clubhouse.
Managers Richie Byrne and Tom McGuirk were delighted and very impressed with how the players handled the change in session and conducted themselves along the way.