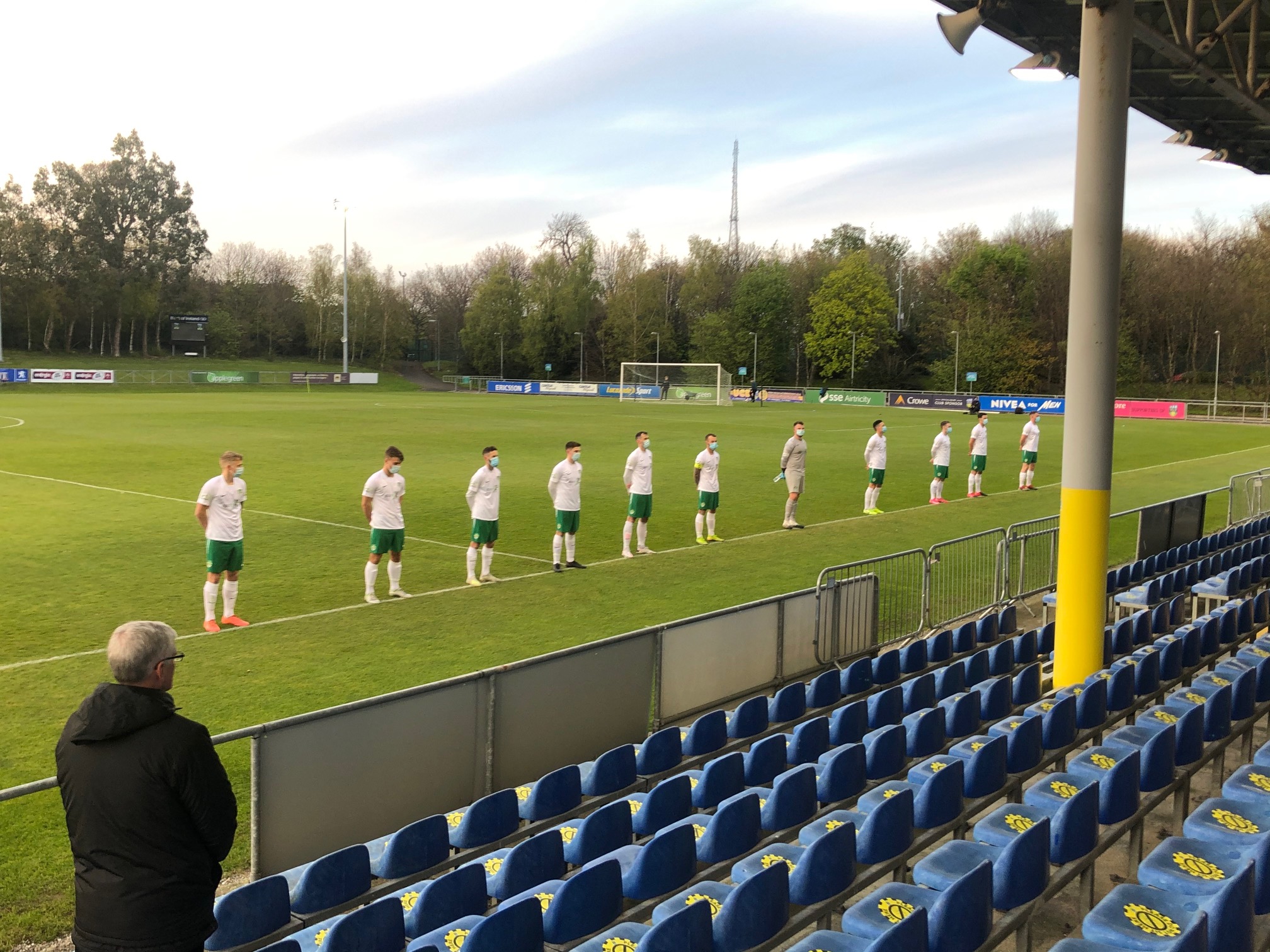 Cabinteely FC v Shelbourne Match Preview
Cabinteely FC Press Release
Team News vs Shelbourne
Stradbrook
SSE Airtricity League First Division
Friday April 23, 2021
7.45 p.m.
For the first time in nearly two years, Cabinteely face Shelbourne in a Dublin derby at Stradbrook on Friday.
MANAGEMENT TEAM VIEW
Following last week's reversal against UCD, Cabinteely Paul Heffernan – part of the Cabinteely management team – is expecting a positive response from the squad.
"We were disappointed in the defeat to UCD, even though the performance wasn't too bad. We will be looking to bounce back. We'll be ready to go."
But he is expecting a tough tie against unbeaten Shels.
"We had a couple of hard battles against them back in 2019. We are well aware how tough this game is going to be. We need to be at the top of our game tobe competitive."
TEAM NEWS
Defender Andy O'Brien (knee) and goalkeeper Peter Quinlan (knee) are out injured.
REFEREE
Alan Patchell will take charge of the match. His Assistants will be David Berry and Chris Campbell. Mark Moynihan is the fourth official.
LOITV
This game will be brought to you live on LOITV.ie – the new home of Cabinteely FC match streams. Make sure you sign up at LOITV and pick Cabinteely FC as your favourite team!
PREVIOUS MEETINGS
Since first clashing back in 2016, the teams have met 13 times in league matches.
Both clubs have won five times with the other three fixtures being drawn.
Cabinteely are unbeaten in their last six league meetings with Shelbourne.
PREVIOUS FIRST DIVISION MEETINGS BETWEEN THE CLUBS
2019
Tolka Park, July 12
Shelbourne 2 (Shane Farrell 79); Cabinteely 1 (Shane Barnes 90 + 2)
Stradbrook, May 3
Cabinteely 1 (Kieran Marty Waters 2); Shelbourne 0.
Tolka Park, March 1
Shelbourne 2 (Oscar Brennan 7, Own Goal 75); Cabinteely 3 (Conor Keeley 45, Rob Manley 70, Kieran Marty Waters 72).
2018
Stradbrook, September 14
Cabinteely 1 (Dean Casey 62); Shelbourne 1 (Own Goal 52)
Tolka Park, June 15
Shelbourne 0; Cabinteely FC 0
Stradbrook, April 13
Cabinteely 2 (Conor Keeley 33, Kieran Marty Waters 82); Shelbourne 0
2017
Tolka Park, October 7
Shelbourne 3 (James English 34, Adam Evans 68, 90); Cabinteely 1 (Jason Byrne 90)
Stradbrook, July 21
Cabinteely 1 (Jack Watson 90 + 1); Shelbourne 0.
Tolka Park, May 26
Shelbourne 1 (James English 13); Cabinteely 4 (Joe Doyle 9, Conor Keeley 25, Own Goal 79, Christian Lotefa 90 + 2)
Stradbrook, April 7
Cabinteely 0; Shelbourne 1 (James English 87)
2016
Stradbrook, September 9
Cabinteely 1 (Victor Ekanem 25); Shelbourne 2 (Jamie Doyle 40, James English 88)
Tolka Park, July 16
Shelbourne 2 (Own Goal 15, James English 37); Cabinteely 1 (Mark Slater 69)
Stradbrook, May 7
Cabinteely 0; Shelbourne 4 (Sodiq Oguntola 28, James English 42, Carl Walshe 87, Dylan Grimes 90 + 1).