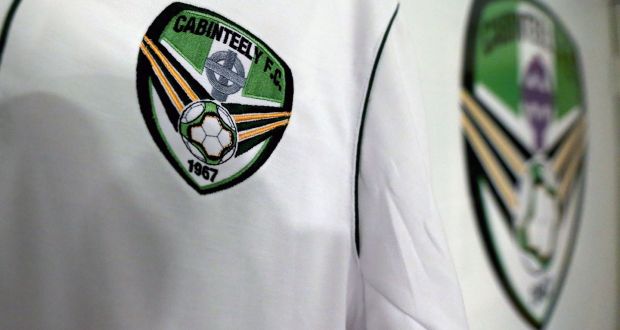 Our Chairman welcomes you to MWC 2022
I would like to welcome you all to the 31st edition of the Cabinteely Mini World Cup (MWC).
It is wonderful that after a two-year absence the MWC is back, providing two fun-filled weeks of football for over one thousand players from Cabinteely and beyond. Given the two-year Covid absence, this will be the first MWC experience for many of our youngest participants and they are particularly welcome to this unique event.
A lot has happened since the last MWC in 2019 and I'm delighted that the Club has bounced back from a very difficult period for all and is now firing on all cylinders.
It's great to see that once again the park is a hive of activity at weekends and we are committed to continuous improvement of the experience that players and families get at the club. We have renovated the clubhouse toilet facilities and put in a new coffee shop, TV and welcome area and a new club shop.
We continue to improve the playing facilities and have works planned to improve the all-weather match day experience.
In December 2021 we combined our League of Ireland structures with Bray Wanderers FC. The player pathway from Cabinteely to the League of Ireland remains strong and we have underpinned this with some key appointments and football structures that ensure an accessible pathway for underage Cabinteely players. I've no doubt we'll see some stars of the future gracing the MWC over the two weeks.
While talk of pathway structures and challenging for titles sounds like serious stuff, the MWC showcases what remains the most important ingredient in football – FUN!! I thank all of our volunteers in advance for helping us to ensure that at all levels the focus of the MWC is FUN for all, players, families, volunteers, and supporters.
The MWC is a mammoth undertaking and while the heavy lifting has been done by the MWC Committee and other volunteers, your assistance over the two-week period will always be greatly appreciated. Any help in bringing in nets, clearing rubbish etc., is all welcome.
The good news is the sun ALWAYS shines on the MWC!
Yours in football,
Tony Richardson
Chairman