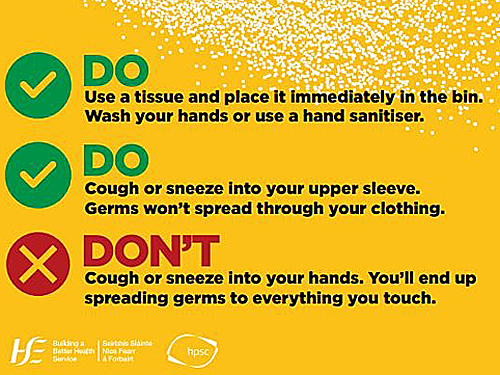 COVID-19 update – precautions
Club activities continue for the moment, but…
Due to continued concerns and subject to further information from government, the HSE and the the FAI, we are asking all managers, coaches, players, families and volunteers to exercise a commonsense approach for the health and welfare of us all.
All players should ensure that they bring their own water bottles and that they do not share with others.
Everyone should wash their hands frequently; pre/post-match handshakes as well as score celebrations are to be avoided.
With the above precautions and pending further information from the relevant authorities we will continue with our schedule of training and matches but will review on a daily basis.
However if anyone is not feeling well or may have had contact with a person from an affected region we would ask that they stay away from training and games and advise the club accordingly, please.
In the meantime please look after yourselves and do take a minute to review the HSE Coronavirus pages, how to best protect yourself and, specifically, how to best wash your hands – all good sense.
Let us continue to look out for each other.