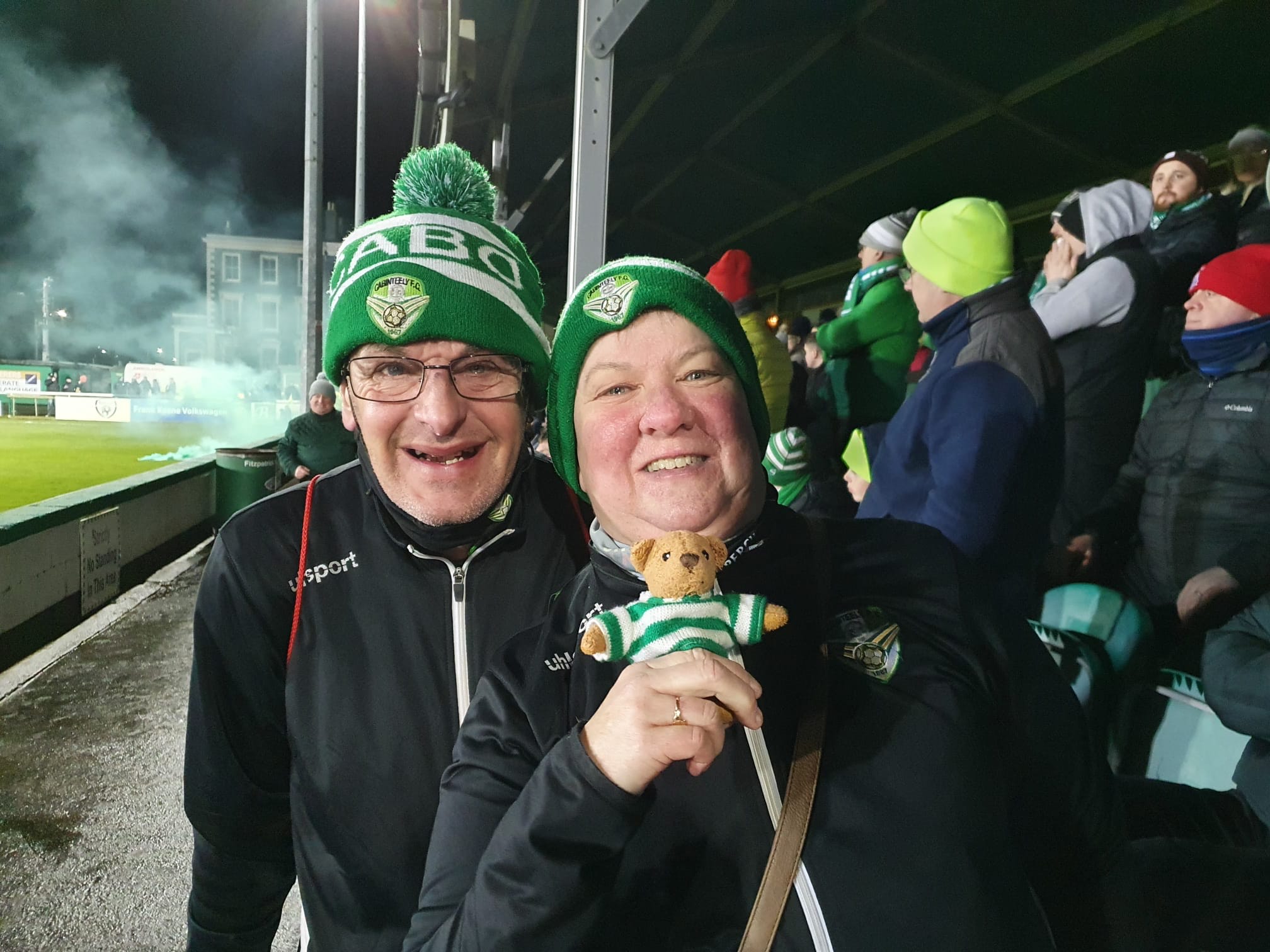 All at Cabinteely FC would like to send our deepest and sincerest condolences to Eilish and family on the sudden passing of club member Derek Eagers.
Derek has been with Cabinteely for over 15 years and was a common sight around the club, attending League of Ireland games and never missing his own games, where he was an accomplished and prolific striker (something he never failed to remind us of). Derek and Eilish were also keen Wexford hurling and Liverpool fans and were regular attendees at Wexford Park and Anfield.
Rest in peace Derek, you will be missed.