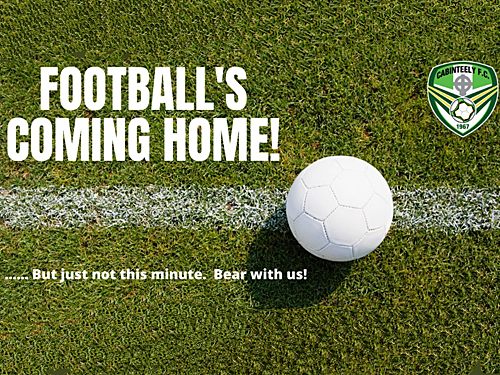 Perspective on the latest COVID news
Welcome news – now just a little longer to maintain our discipline
Some great news yesterday regarding the lifting of COVID-19 restrictions however coming with it is a club requirement to implement new procedures and adherence to FAI guidelines.
Do have a look at the FAI's perspective on the latest news. See also a concise graphic below. We'll expect more detailed news from the FAI on Monday.
The club Executive will endeavour to ensure the development of our response over the coming weeks so, for now, please sit tight and under no circumstances may any Cabinteely FC teams resume training until further notice. This is extremely important for the safety of our members, managers, coaches and their families.
In the meantime please continue to look after yourselves and do take yet another minute to review the HSE Coronavirus pages, how to best protect yourself and others and, specifically, how to best wash your hands – all good sense.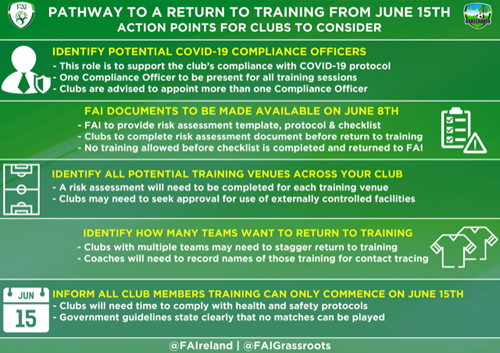 There is AT LAST a light at the end of the tunnel and we are so looking forward to welcoming you all back in the very near future.