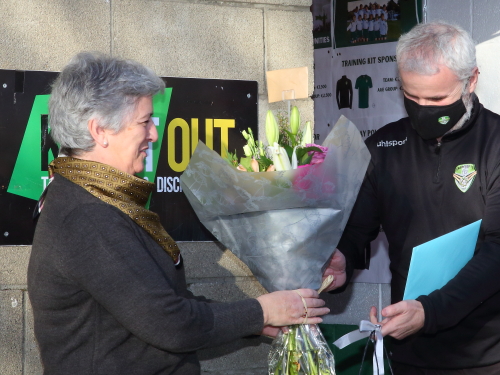 Saying well done to Geralyn
Socially distancing while marking Geralyn's departure
Yesterday saw an unprecedented socially-distant gathering of many club stalwarts outside the clubhouse in order to bid farewell to Geralyn Hartnett who has looked after us all, and the club's interests, from the office for the past eleven years.
Indeed, Geralyn has been involved with Cabo for far longer than that and she really showed her mettle while being involved in the organisation of many of our Mini World Cups, going back a long way!
Pictured above is Club Executive Committee Chair Michael Galvin making the presentation to Geralyn on behalf of us all.
Geralyn's husband, John, (below, pictured with Geralyn) and family won't know what's in store for them as she'll have far more time and energy to bring to family life now that she can finally put down the club laptop and phone!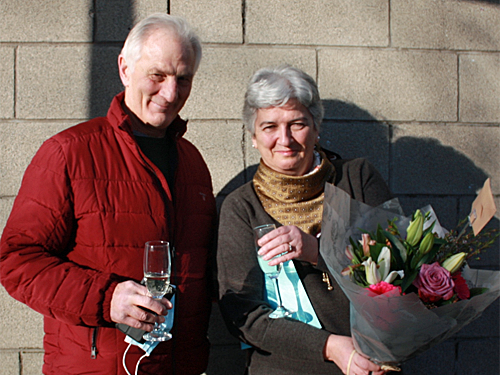 The club and all of us individually would like to extend our gratitude to Geralyn for her relentless dedication and hard work throughout her time in Cabo.
Commemorative presentations in order to acknowledge twenty years' voluntary 'service' to the club were also made by Michael to both Derek McDonald (below) and Greg O'Connor (further below). Well done to all.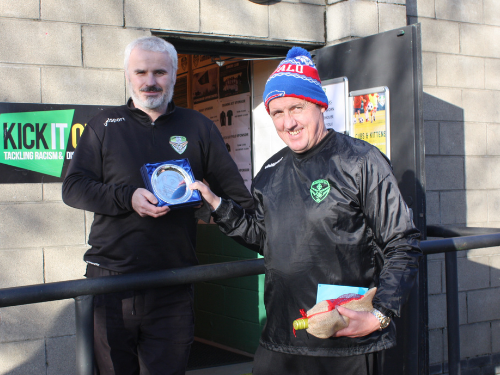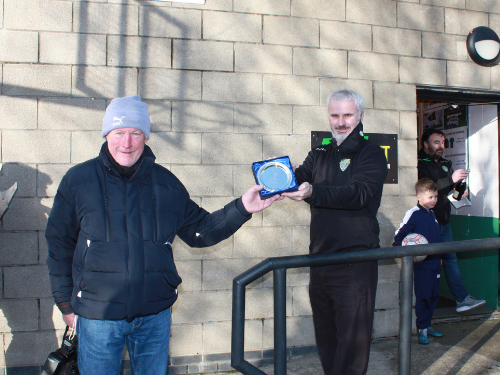 Geralyn has certainly been a great part of the Cabo story over the years.