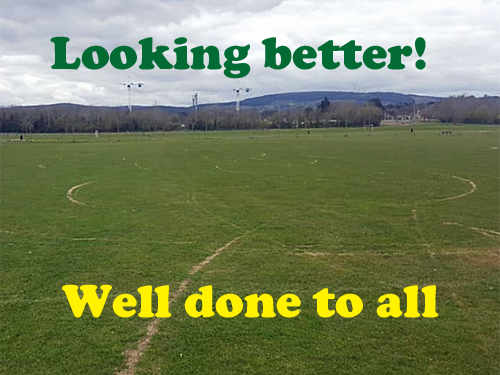 A little good news in all the gloom
Vandalised pitches making a good recovery
Remember the bad old days at the end of 2019 when our pitches at Kilbogget Park were severely vandalised?
Well, as you can see from the 'then' (below) and 'now' (above) pics, thanks to the great work of our friends in DLR County Council with the support of our own grounds staff, the pitches are getting back to normal again.
Thanks to local councillors and TDs for all their support on this.
See also Dublin Live's coverage.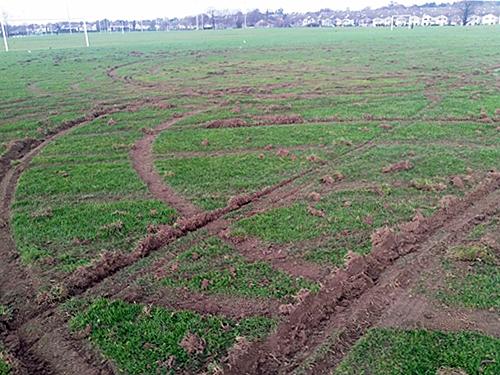 A glimmer… #Cabo Stay at Home Stay Safe