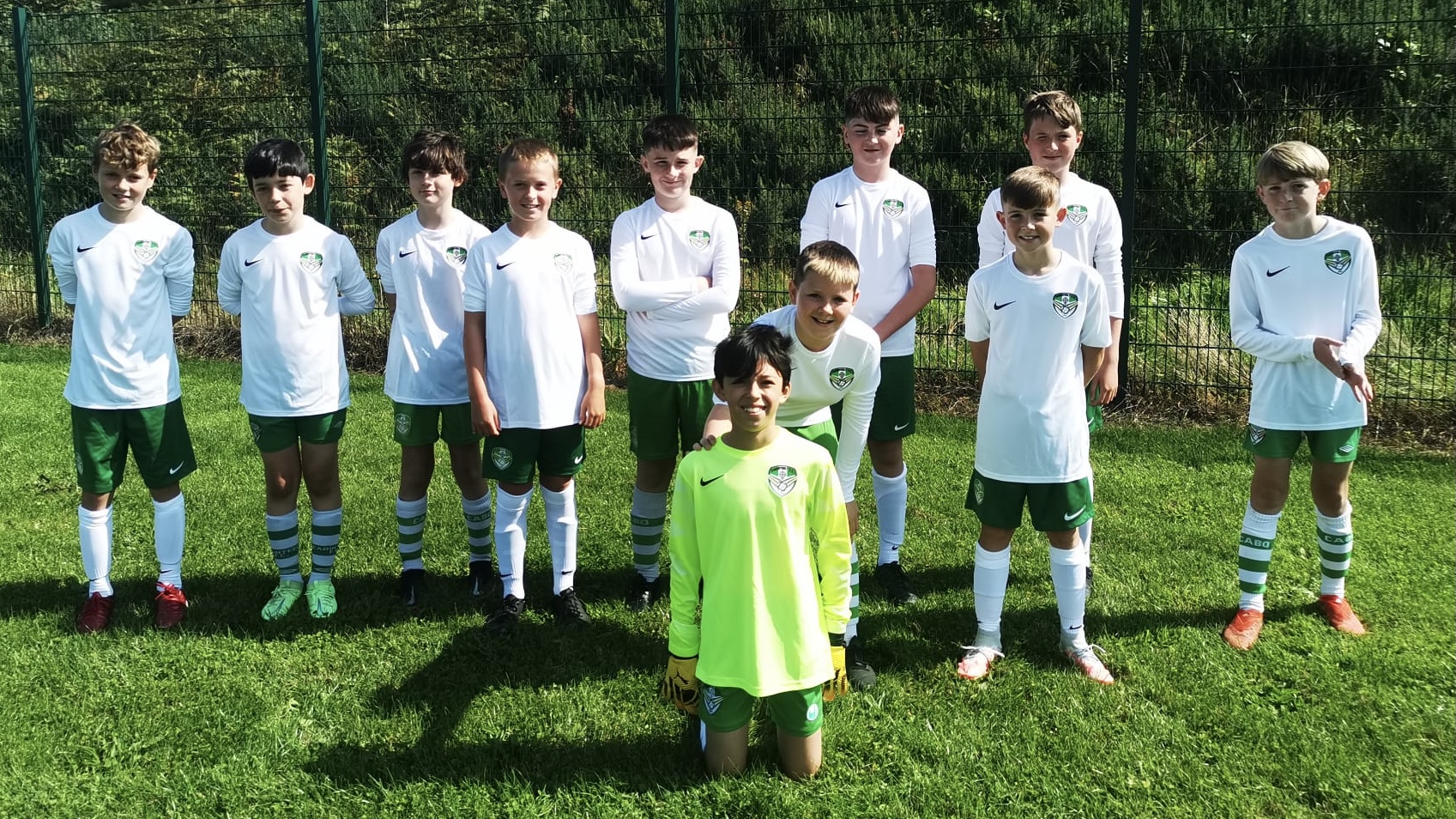 U13 C1 Match Report – Sporting Greystones FC 1 Cabinteely FC 6
Cabinteely's 2009 Boys U13 C1's traveled south to Wicklow for their first away DDSL league match of the season to take on relative newcomers, Sporting Greystones.
Sporting their brand-new Nike jerseys at Dr. Ryan Memorial Park last Saturday afternoon, the away side took an early lead when Oliver Ormsby picked up the ball on the left wing, turned onto his right foot, and lobbed the home goalkeeper.
Shortly after, Glen McDonald took on the Black and White defense, who stood up to his trickery. He played the ball back into the path of Robbie Young (charging up from midfield) to power the ball into the top left corner of the net. 
It didn't take too long for Glen McDonald to add to his assist, with Cabo's third goal. 
The Whites and Greens started the second half with the same control they displayed in the opening period.
The fourth goal duly arrived when the visitors pushed up against the determined home defense. A half clearance was collected by Josh Holland who brought the ball down. He then set himself up for a stunning right-footed half volley to the roof of the net. 
Despite the heat under the sunshine, Cabo kept up the high work rate and Robbie Young powered through from midfield again to get his second of the contest to make it 5-0.
Sporting Greystones showed great determination to not give up and got their reward on the break. Cabo's substitute keeper, Ciaran Brady, made himself big to make a great blocking save. But the rebound was converted close in.
The away club had the final say before the full time. Cian Hapil set Jayden Knight in on goal to score his fourth goal in four games.