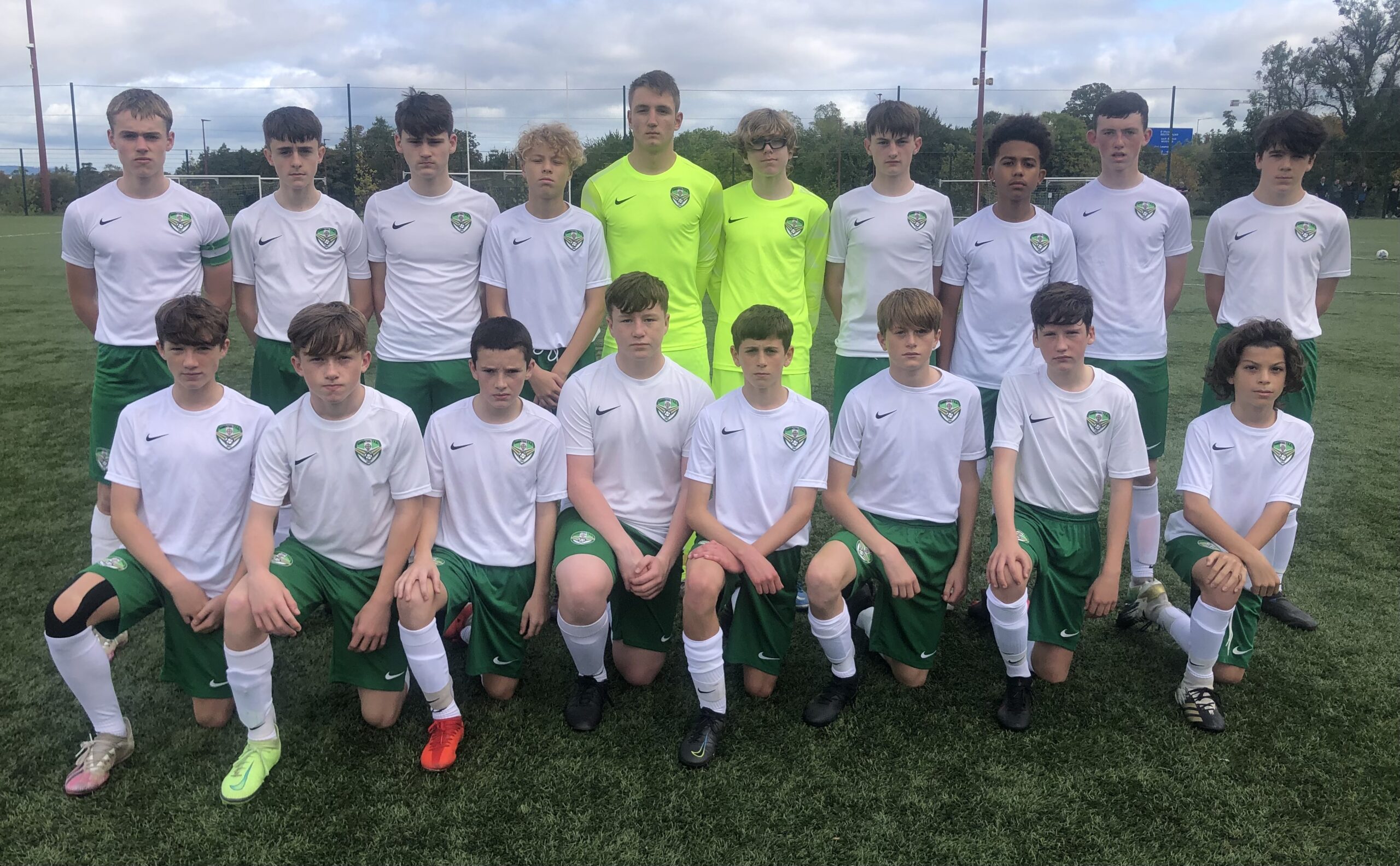 U14 Match Report – UCD 0 Cabinteely FC 0
A solid defensive display, resulting in a clean sheet, saw Cabinteely advance to the last eight of the Elite Phase of the U14 EA Sports National Underage League.
The visitors went into Saturday afternoon's final Group A clash with UCD at Marley Park in the knowledge that avoiding defeat would see them qualify for the Quarter Finals.
The central defensive duo of Ross Young and Fionn Murray were rock solid for the White and Green's throughout, with goalkeeper David Winkler coming up trumps when required.
The first period was a very tight 40 minutes – with both rear guards cancelling out their opposing attacks. It wasn't until right on halftime when UCD's Darragh Murray tried his luck from distance, with Winkler getting a vital touch for a corner.
From the flag kick that followed, a scramble ensued, Winkler made a stop on the line with right-back Jamie Dunn clearing the rebound off the line.
The second period again saw defences on top, with the home side shooting from distance. But also failing to find the target.
With ten minutes to go, Dylan Bourke flashed a shot narrowly wide. Then six minutes later, Leon O'Sullivan's cross-shot dropped just over the bar.
With 90 seconds of normal time remaining, Winkler stood up strong to bravely block as UCD tried to steer in a low effort inside the box.
With the match littered with questionable refereeing decisions, the away team endured six minutes of stoppage time before the final whistle.
Who Cabinteely's opponents from Group B remain to be seen.
Shamrock Rovers defeated Cobh Ramblers 3-1 today. That left the Hoops level on points with Galway United on top of Group B, with both teams having completed the section with the same goal difference of +1 – the same eight goals scored and seven conceded.
The two teams also drew their game together 1-1. It could be decided by drawing lots or a toss of a coin.