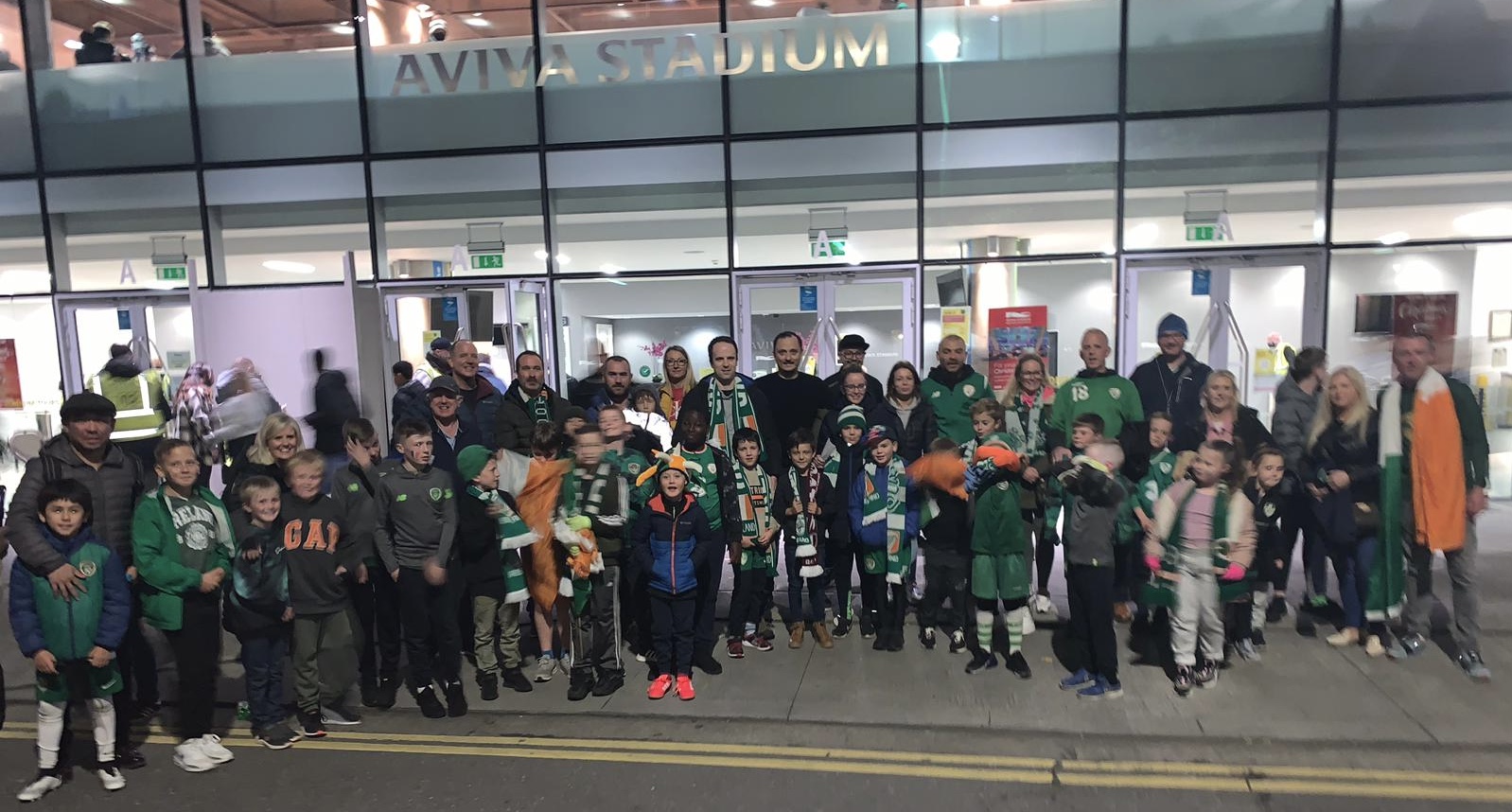 Cabinteely U8 and U11 teams help inspire Republic of Ireland to victory over Qatar
Two of our underage teams have a great evening as they watched the Republic of Ireland record a fantastic victory over Qatar.
Through coach JP O'Beirne, our U11E Sunday and U8 Blue Saturday teams – along with family members – attended the Aviva Stadium on Tuesday for the impressive 4-0 victory – which saw former Cabo man Jason Knight come on as a second half substitute.
It proved to be a very enjoyable evening for both kids and adults alike – with no less than 77 people in total getting to see the game.
It was aimed as a team bonding night and everyone had a great time.