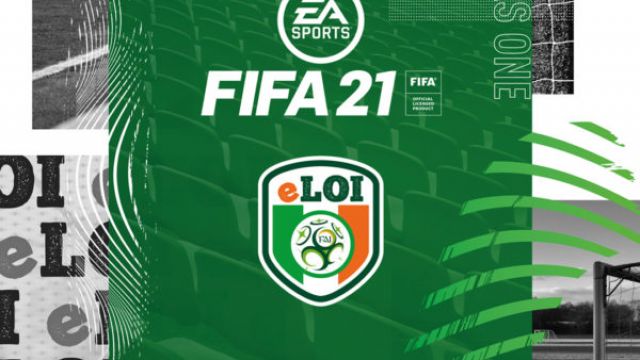 Cillian Melwani – Cabinteely FC eLeague of Ireland (eLOI) winner
A successful player on the pitch, Cillian Melwani is aiming to prove he is just as good with his gaming skills off it.
At the start of February 2021, the Airtricity League announced that members clubs would be partaking in the eLeague of Ireland (eLOI) gaming series this coming season.
This will take place on the PlayStation 4 platform, playing the EA Sports game FIFA, in conjunction with Gfinity.
After a series of nail-biting qualifying fixtures, Melwani emerged victorious through the club selection. And will now wear the White and Green in the national online competition.
With the nature of the club through the schoolboys and girls ranks, we had a younger number of participants.
"I saw the competition advertised on Cabinteely's Instagram account. I decided to enter the tournament and see could I win it," said Cillian.
"The games were all good games. I was the oldest in the competition. And the younger lads' gave me some very tough games all the way through to the final."
The prospective commencement date of the new eLOI League is Tuesday April 6, with a PR launch date prospectively penned for Tuesday March 30.
Selected games will be broadcast live on social media and through the FAI's media partner, Extra.ie.
The 19 LOI clubs will battle it out to become the eLOI Champions and book their spot in the FIFA Global Series.
Teams will be drawn into three groups of five teams (one group of four), with the top eight teams qualifying for the Final Series.
The Finals Series could take place in the Aviva Stadium ahead of the FIFA Global Series.
Cillian – who is just about to turn 18 – joined Cabinteely back in 2016. He progressed from the U15 League of Ireland level and onto the U17 panel. He is about to join the U19 squad for the 2021 campaign.
"I hope to win the tournament, or at the very least, give a good account of myself on behalf of the club" stated the talented winger.