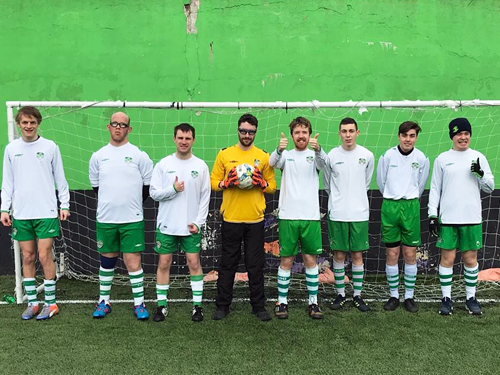 Mixed Swords fortunes for Cougars 2
The lads showed what they can do in Swords blitz
Our Cabo 2 Cougars squad had a mixed outcome on their trip to Swords this morning.
The two games in their Special Olympics Eastern Region blitz resulted in a win and a loss.
They won the first game against Magpies on a 4-3 scoreline, having shown some great determination to come back from a 1-3 deficit to get the win.
In their second game the lads played a good Sports Club 15 team but were unlucky to get a narrow beating in the end, on a 2-1 scoreline.
Well done to all the lads and thanks to the parents for the support as always.
A good morning out if not all the desired scorelines!