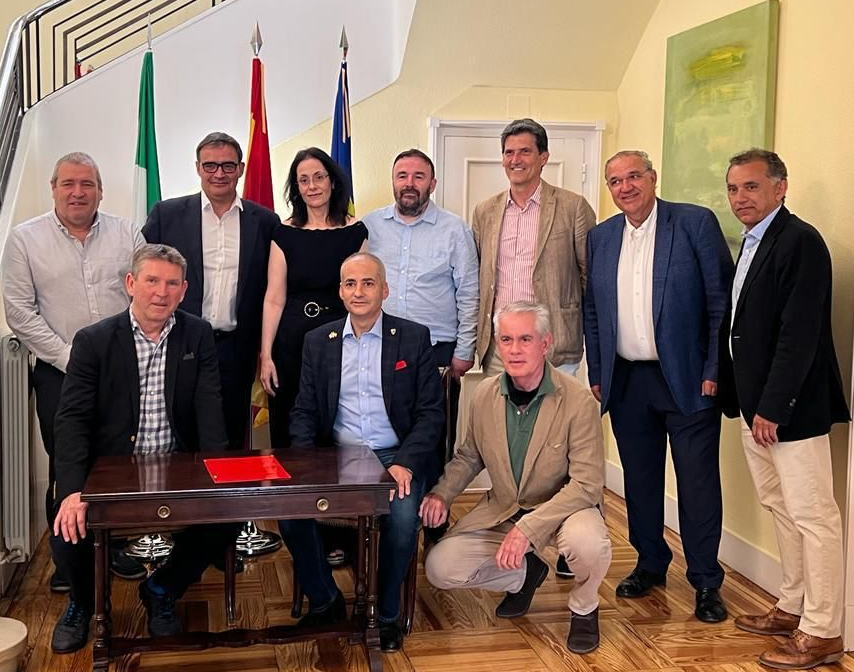 Exciting collaboration agreement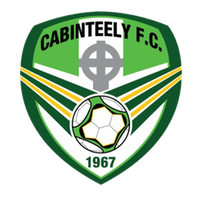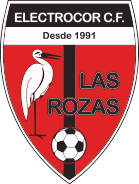 We are pleased to announce the signing of a collaboration agreement with Electrocor Las Rozas FC.
This agreement is the culmination of discussions over a number of months, concluding with a visit to Las Rozas by Cabinteely management and the signing of an agreement kindly hosted by Ambassador Frank Smyth, Irish Ambassador to Spain, at his residence in Madrid.
The principal pillars of this agreement are;
Exchange and sharing of sports methodology amongst staff and coaches
We will provide opportunities for staff and coaches to exchange and share methodologies, experiences, training techniques, etc., including the potential participation of technical staff in training sessions or football clinics as part of the cultural exchange.

Promotion of cultural and sporting exchanges for players
This will include teams from both clubs participating in football clinics, summer tournaments, and other events. Both clubs will work together to finalise a simple and cost-effective arrangement offering a tailor-made itinerary for teams to travel to Spain and Ireland for participation in camps and tournaments.
Explore the potential for Coach and or Player exchanges
We will work to facilitate an exchange of players or staff who might complement or provide sports or cultural value to the other club. This player or coach exchange can also extend to our pathway partner club, Bray Wanderers FC.
Tony Richardson Chairman of Cabinteely FC commented;
"During my time as a coach at Cabinteely, one of the most rewarding aspects of every season was a trip abroad to play tournaments in Spain and Italy. These trips were hugely rewarding giving us great memories and long-lasting friendships. We aim to offer the prospect of a football trip to teams across the club and I believe this will be greatly helped through our partnership with Electrocor Las Rozas Football club. Similarly, it will be great to host ELC Las Rozas in Cabinteely.
ELC Las Rozas is a club very similar to Cabinteely with shared values, community-based, volunteer-driven, and provides football for all – "small to tall".  I believe this partnership can be hugely enriching for both clubs and look forward to hosting ELC Las Rozas management at Cabo in September and hatching plans for 2023"
Luis Javier Sanchez Mulligan Chairman of Electrocor (ELC) Las Rozas commented:
"It has been a great honor to host Cabinteely in Las Rozas and we are delighted to partner with such a prestigious Irish club to further develop sports and cultural exchange opportunities for our families, players, and staff.  We were very much impressed by our Irish colleagues and their professionalism and looking forward to leveraging potential synergies.
Ireland is one of the preferred destinations for Spaniards and we are looking forward to enjoying soon summer camps, tournaments, and exchange of methodologies and experiences."