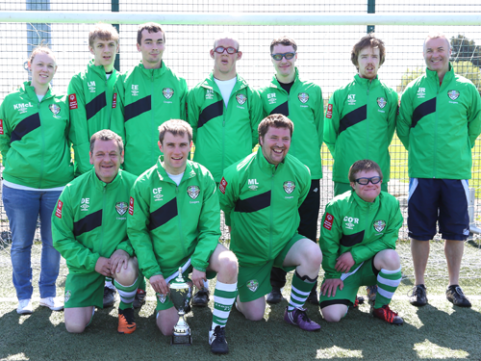 Greater challenge for the Cougars
Higher divsion presents its own challenges
This morning Cabo Cougars Team 2 travelled out to Rathcoole to play its first games of the season.
It was always going to be a tough season for the lads as they went up a division in the Special Olympics Eastern Area league this time around and so they were beaten in their first two games but learned quickly and got a draw in their last game of the day's blitz.
All the lads put in a huge effort today and showed great fight until the end. Well done to managers Kellie and John and all the lads.
The lads will certainly have big challenges to overcome this season!