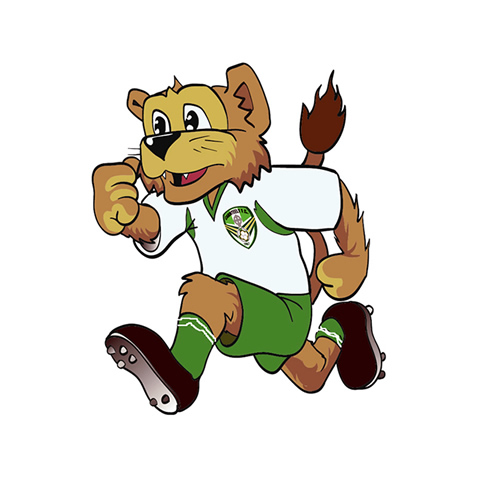 Would you like to sponsor Cabinteely FC?
The Mini World Cup is special. It brings together all of our club volunteers, our community, and our players – the wonderful young people who we serve – into two great weeks of fun and football for all.  It's a reflection of all that is good about football, and our club, where annually we have some 60 teams and nearly 1,000 players involved across multiple leagues.
My family has been involved with Cabinteely FC for seventeen years, with each of our three boys joining the club. Sadly, our son Daniel passed away in 2009 following an accident. The fact that he took part that year in the Mini World Cup, and that his team won in his age group, remains a source of great pride to us. The support and friendship of the people in Cabinteely FC also helped us through a very difficult time.
Along the way, I occasionally picked up the odd cone or two after cubs' training and eventually got involved in managing and coaching teams. Working with young people is a privilege and is also challenging and rewarding at the same time. Today, along with a super bunch of volunteers and friends, I'm involved in supporting our U17 teams.
As someone involved in business, I'm always on the lookout for opportunities for clients, and for ourselves, to get involved in corporate responsibility initiatives. Among the best ones to get involved with are those with a real social purpose and that provide real benefits for communities and young people.
As a large club, run entirely by volunteers, Cabinteely FC has significant commitments in terms of the facilities and resources needed to keep the show on the road, with football for all 'from small to tall', including an onward pathway into the SSE Airtricity League of Ireland, through our association with Bray Wanderers.
The management and administration of the club are supported by volunteers at every level. It's a huge team effort that benefits everyone across our community and that's why my own company, MKC Communications is delighted to support a number of initiatives with sponsorship. To date that has included jersey sponsorships for several teams, new samba nets for the cubs' academy, new footballs, MWC sponsorship, and an incoming new 'Veo' video analysis system which team managers will be able to use to review matches and improve team performance.
Supporting a club like Cabinteely FC has long-term positive effects which carry through over many years, benefiting the health and wellbeing of generations of young people through football.
There are many great sponsors of activities in our club and you can check them out on cabinteelyfc.ie and in the MWC brochure. There are also parents and supporters in the club, and in our community, whose businesses may also like to get involved and I encourage you to do just that.
Everyone at Cabinteely FC is committed to supporting our young people as much as possible through fitness and football. There are potential sponsorship opportunities for people to support football across every age group. It can make a great difference for our players and helps to support the organisation of the club which has a considerable range of facilities and expenses to manage on an ongoing basis.
Sponsorship, at any level of contribution for an individual project or longer-term, goes a long way in Cabinteely FC and is always very welcome. So, if you'd like your company or brand to get involved, do get in touch. Contact the office for a chat.
Good luck to all teams in MWC 2022
Tim Kinsella
U17 Age Group Co-ordinator
To discuss our sponsorship opportunities, contact Fergal Young on 087 2064418