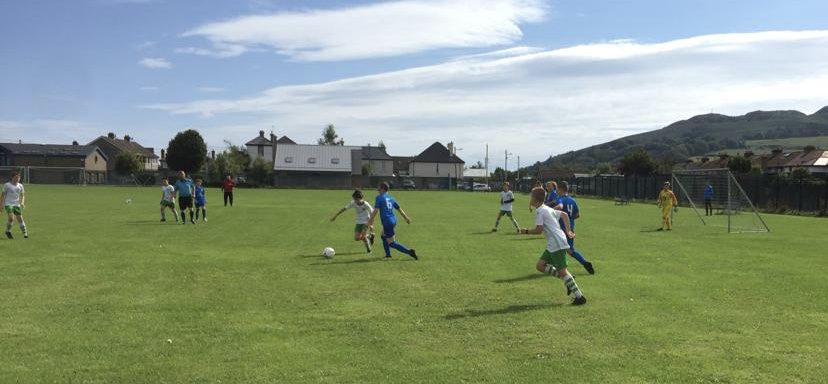 U13C1 Match Report v Wolfe Tone Youth Club
Wolfe Tone Youth Club U13 5 Cabinteely FC U13C1's 2
Cabo 2009 Boys U13C1's travelled to Bray last Saturday for a friendly with Wolfe Tone Youth Club.
The home side took advantage of some uncharacteristic play from Cabo to race into a 3-0 lead at the Temple Sportsfield.
But the White and Green's composed themselves and settled into the game.
They pulled one back when Callan-Mooney showed his strength, winning the ball in midfield and pushed the ball out wide to Balfe. He raced down the right-wing, before turning in towards goal to score with a deft chip over the keepers head.
But it was Wolfe Tone who scored first in the second half to make it 4-1.
Cabo kept pushing to try to get back into the game. From a corner, they created a chance between Balfe and McDonald, but the shot was cleared by the resolute 'Youth Club defence with a strong header.
However, the ball fell to left-back Brady, who was up from defence for the corner, to strike well from outside the box into the far corner.
The Bray side finished off the victory with a fifth goal and fully deserved their win.
Cabo was disappointed with the result but can build on the experience as they continue their preparations for the new season ahead.