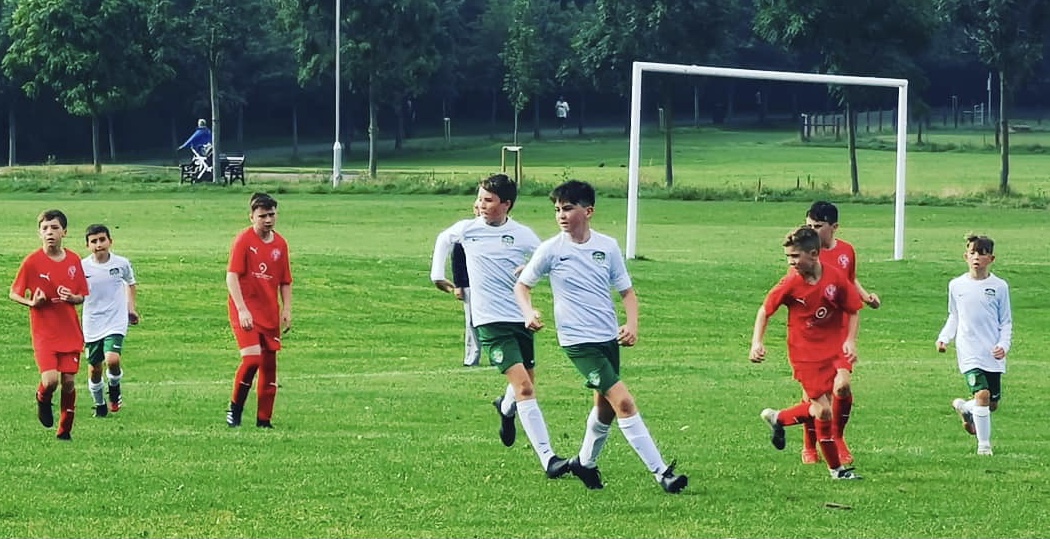 U13C1's Match Report – Cabinteely FC 3 Oliver Bond Celtic 2.
Cabinteely started at a fast pace in their Saturday encounter against Oliver Bond Celtic at Kilbogget Park.
A strong run by Ciaran Brady led to a corner. Brady took the resulting corner-kick, which found Josh Holland who calmly slotted to the net.
A second score soon followed with Robbie Young releasing Jayden Knight, who fired home for Cabo.
Celtic created a few good chances, but Cian Hapil kept them at bay. However, Sam Balfe had to come off injured after some very tough challenges.
The lads were under pressure and just before half-time, Oliver Bond pulled a deserved goal back to leave it 2-1 at the break.
Earlier in the second period, the Reds equalized. For the first time this season, the White and Greens were under pressure.
They responded with grit and determination. Jamie O'Brien at right-full won every challenge, and with Olan Callan-Mooney and Holland controlling the centre of midfield, they soon got on top. Ciaran Brady cut out a lot of danger down the right-wing.
In the final few minutes, Cabo finally got the breakthrough with Glen McDonald battling hard to win the ball. He released Alvaro Canas Poza, who deservedly scored the winner, to make it three wins from three games for the team.